EBN – Energie Beheer Nederland
Energie Beheer Nederland (EBN) is owned 100 percent by the Dutch state. We see it as our responsibility to make a contribution to society's ambitions in relation to climate. We do this by contributing to making the traditional gas value chain more sustainable. In the Dosta project we are a cash contributing partner and share our knowledge on several topics.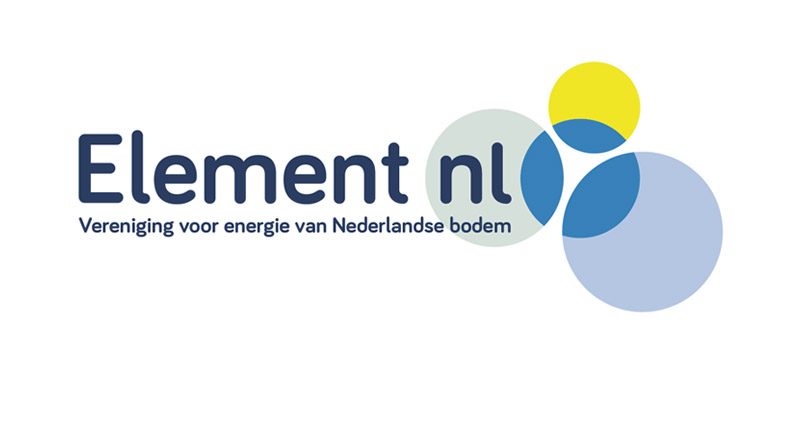 ElementNL 
Element NL (former NOGEPA) represents the interests of 12 companies holding a licence to explore and/or extract oil and natural gas in the Netherlands. Given the energy transition process these companies are now also working  towards a CO2-neutral energy system. Natural gas is elementary for this. It provides security for households and raw material for industry. During the transition, the Netherlands can therefore count on safe, clean and affordable gas production. And we look further: today natural gas still flows through our pipelines, the day after tomorrow it will mainly be new forms of energy.
Loyens & Loeff
Loyens & Loeff is a fully independent law and tax firm with a network of offices in major financial centres around the world, staffed with specialists in Dutch, Belgian, Luxembourg and Swiss law. Loyens & Loeff is recognised in the market as one of the leaders in the energy sector, in particular with respect to the regulatory and tax aspects of the sector. We offer bespoke legal advice, market intelligence and development services in all technologies across Europe. We advise on all aspects of energy transactions, including M&A, JVs, financing, permits and regulation, environment, contracting, tax and litigation. We also advise on all aspects of complex public and private infrastructure projects, including DBFMO projects and public-private partnerships (PPPs).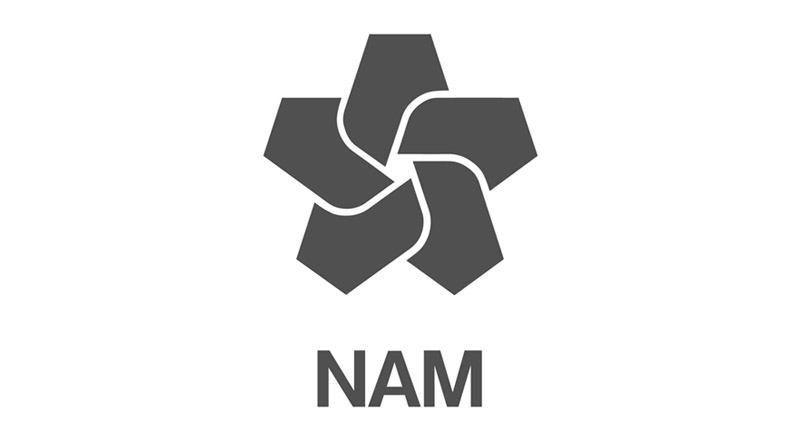 NAM
The Nederlandse Aardolie Maatschappij B.V. (NAM) is an exploration and production company with authentic Dutch roots. Its headquarters are located in Assen in the Netherlands. NAM's core business is exploring for and producing oil and gas, both onshore and offshore in the Netherlands. NAM's experience and assets (pipelines, platforms, reservoirs) can play an important role in the Energy Transition, for example for transportation and storage of renewable energy. NAM is supporting the DOSTA project to ensure that we will be able to use existing knowledge and infrastructure in the most efficient way to accelerate the Energy Transition.
NeVER
The Dutch Energy Law Association (Nederlandse Vereniging voor Energierecht  or NeVER) was established on 28 March 2002 and has approximately 375 members from law firms, (energy) industry, academia, the government and regulatory authorities. The Association's aim is to promote the interest in and distribute knowledge of energy law and regulation. For this purpose, it organises on a regular basis meetings and seminars on relevant topics on the law and regulation governing the entire energy chain and the process of energy transition. It also supports academic research via publications and financial assistance to PhD research. The NeVER is accredited by the Netherlands Bar Association.
NEC
New Energy Coalition (NEC) is a knowledge and network organisation striving for a sustainable world by boosting the acceleration of the energy transition. System transformation requires business enterprises, (knowledge) institutes and policy makers to innovate in close collaboration in order to achieve breakthroughs in technology and knowledge, in economic and societal implementations and in people's mindset and behaviour. NEC is already involved in several North Sea Energy programmes and cooperates closely with the University of Groningen. NEC contributes to the proposal by supporting dissemination to students, business professionals and industry in general.
NGT
NGT is a Dutch company with a 500-kilometer network of pipelines in the North Sea and has been successfully transporting natural gas from the North Sea to shore for almost 50 years. After the gas treatment at its plant in Uithuizen, NGT supplies the gas to the national grid. By transforming the current infrastructure into a Hydrogen backbone, NGT aims to accelerate the green hydrogen economy offshore. As partner in the DOSTA project, NGT uses its knowledge and expertise to enable reliable transport of offshore hydrogen to shore by reusing its infrastructure in the North Sea.
NOGAT
NOGAT B.V. is the owner and operator of the pipeline system NOGAT. It transports gas produced on the Danish, German and Dutch part of the continental shelf to the Dutch market. The NOGAT pipeline system consists of a pipeline from the F3-FB platform to Den Helder, including connected pipelines to Denmark and Germany, and a gas processing plant in Den Helder.
Ocean Grazer
Ocean Grazer B.V. develops unique energy storage solutions that can be placed at the bottom of a water. Its breakthrough solution is called the Ocean Battery, a closed-pumped hydro storage solution that stores energy by pumping conditioned water into flexible bladders and using the benefits of hydrostatic pressure to store it as potential energy. This stored potential energy can be converted into electricity by returning the working fluid to the internal reservoirs via hydro turbines.
Siemens Energy
Siemens Energy is one of the world's leading energy technology companies. The company works with its customers and partners on energy systems for the future, thus supporting the transition to a more sustainable world. With its portfolio of products, solutions and services, Siemens Energy covers almost the entire energy value chain – from power generation and transmission to storage. The portfolio includes conventional and renewable energy technology, such as gas and steam turbines, hybrid power plants operated with hydrogen, and power generators and transformers. More than 50 percent of the portfolio has already been decarbonized. A majority stake in the listed company Siemens Gamesa Renewable Energy (SGRE) makes Siemens Energy a global market leader for renewable energies. An estimated one-sixth of the electricity generated worldwide is based on technologies from Siemens Energy. Siemens Energy employs around 91,000 people worldwide in more than 90 countries and generated revenue of €28.5 billion in fiscal year 2021.
Smartport
Smartport aims at making Rotterdam the 'Smartest Port' through knowledge development for collective ambition. We are an institution that develops, finances and disseminates projects (outputs) related to the energy transition 2030-2050. We link the best in class researchers, the most innovative businesses and related authorities, and offer them the platform to work together intensively in tackling tomorrow's challenges. Our goal is to keep Rotterdam and the Rotterdam port area future-proof.
The results of this project will provide insights into future energy hubs for electricity and hydrogen production, conversion and transport. These insights are valuable to the Port of Rotterdam in order to determine the strategy for the energy system configuration of the future.
TenneT
Next time you turn on the lights, take a moment to think about where that power comes from. In the Netherlands and Germany, it was very likely brought to you by us, TenneT. As the Transmission System Operator (TSO) for the Netherlands, and a significant part of Germany, TenneT owns and operates over 24,500 kilometers of high-voltage lines and cables. It supplies electricity to 42 million domestic and business users, safely and reliably, 24 hours a day and 365 days a year. With over 6,000 employees in two countries, we are driven by our mission to ensure the lights stay on and that power is available, at the flick of a switch, whenever and wherever you need it. To do this, we design, build, maintain and operate a high-voltage grid stretching across land and sea. This carries electricity from where it is made – including a rapidly increasing proportion of wind and solar energy – to where it is used. We carry it over ground, underground, under the sea and across borders, over our rapidly expanding high-voltage grid. With a service level as high as 99.99%, we are one of the best in the world at our job.
TNO
TNO is an applied research and technology organization that contributes to the solution of societal challenges such as energy transition, health care, cyber security, mobility, industrial transformation. 3500 experts are working on these challenges together with industry and government, towards improved policies and implementation of demo's and pilots to bring technology to value. In the energy sector TNO is leading the North Sea Energy program, which has a focus on the transition of the North Sea from an oil and gas basin towards a sustainable energy powerhouse for North West Europe. Offshore wind deployment drives this transition, but integration with existing infrastructure enables green hydrogen development and CO2 capture and storage as well.
Vattenfall
Vattenfall is a leading European energy company, that for more than 100 years has electrified industries, supplied energy to people's homes and modernised our way of living through innovation and cooperation. We now want to make fossil-free living possible within one generation. Vattenfall employ approximately 19,000 people and have operations mainly in Sweden, Germany, the Netherlands, Denmark and the UK. Vattenfall is owned by the Swedish state.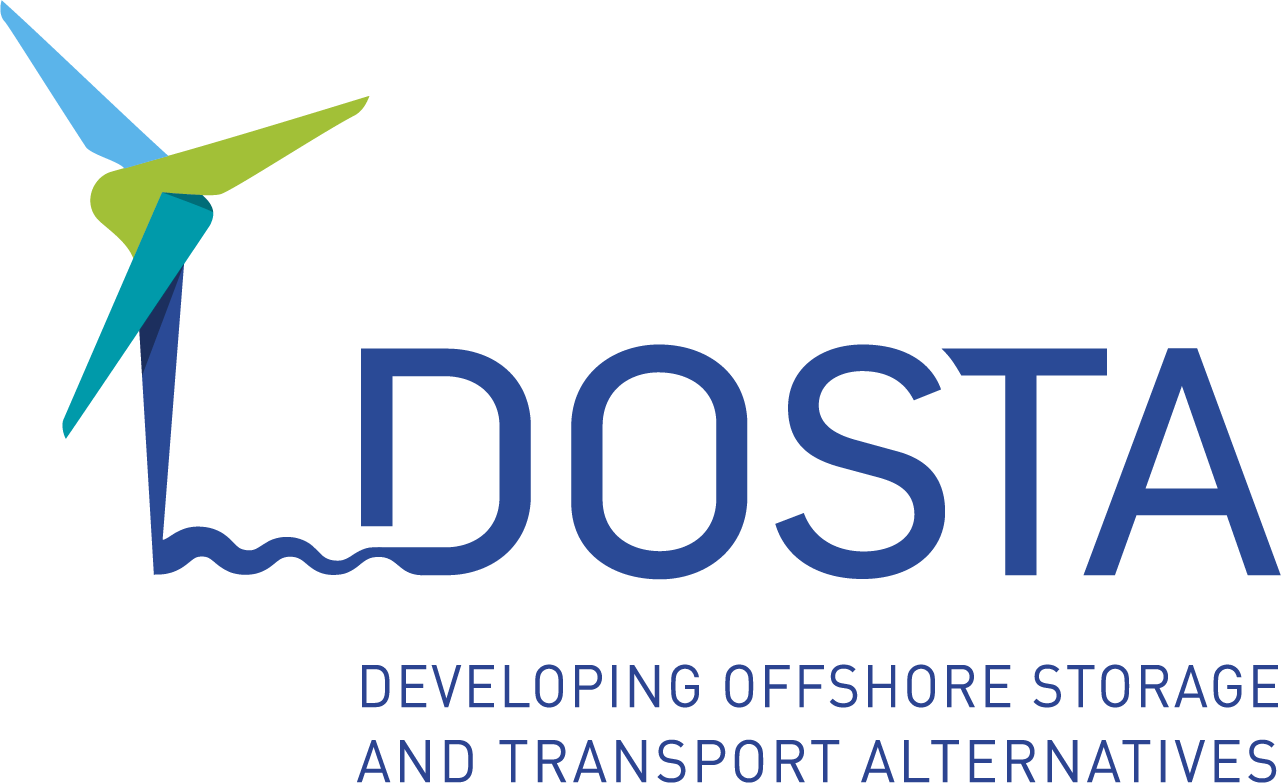 Faculty of law
Postbus 716
9700 AS Groningen
The Netherlands
© 2023 DOSTA
The project DOSTA with project number (WIND.2019.002) of the NWO research programme PhD@Sea is (partly) financed by the Dutch Research Council (NWO)."